Pregnancy antenatal care
Post natal care
Vaginal deliveries
Instrumental delivery
Cesarean delivery
High risk pregnancy management
Sonography (3D 4D 5D)
Gynec services
Advanced gynec surgeries
Other services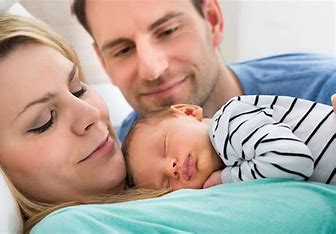 post natal care
What is postnatal care?
After this battle of parturition, few hours and days are the riskiest for mother and the newborn
On that ground, extreme care is given to both People has a myth that only nine months of pregnancy are important so care must be taken on that time But post-natal care and pre-natal care are as important as those nine months
It begins right after the delivery and lasts for six to seven weeks
Postpartum includes cure of health complications, breastfeeding quarries, immunization, early detection, a session on the birth spacing and maternal nutrition to be taken.
After delivering a baby, mother experiences many changes emotionally and physically. So, to take a proper care, need of proper rest, vaginal care and maternal diet, regaining immunity etc. are mandatory for fastest recovery.
In order to create supportive atmosphere after delivery, her partner and family are given major instructions and guidelines to take care of mother and new born baby.
These sessions provide you with details as well as help you watch your emotional and physical state. Moreover, it will also help and provide solutions to all the doubts you may have about post- delivery things.
Why should postnatal care?
If everything is well with the mother and baby then, discharge is given within same day and can be delayed according to situation. To help the mother to adjust her life with the baby, post-natal care is given which includes, assists the other with breast feeding, emotional and physical support to mother, schedule the examinations for baby screening post pregnancy test, advice the mother throughout the post-natal care
Before pregnancy, during delivery and after pregnancy
chhaya women's Hospital is available for you 24*7, don't hesitate to contact us.